Celebrants' Association of New Zealand
A website that was no longer fit for purpose, and a desire to consolidate and improve processes were catalysts for the Celebrants' Association of New Zealand (CANZ) choosing Gecco as its new membership services provider.
"Our previous system wasn't working, explains Rachel Clarke. "With lots of plug-ins it was not providing a streamlined experience and cost was a factor.
"We wanted to invest in a new website that had a better look and feel, that could be an active part of the business and provide a good interface for members.
"With Gecco as our partner, the new website is working well, and really supports the work that we do. It does a lot for us as a content platform, and helps us to better manage our organisation and serve members."
"With Gecco as our partner, the new website is working well, and really supports the work that we do."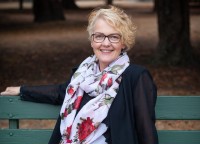 The CANZ website and membership system has a public facing and a members' only area, manages the membership subscriptions, provides an online professional development record system, manages events and is integrated with Xero. It also provides reporting, and the recently added 'shop' function has been a real bonus. The addition of the 'search function' by Gecco to all its websites has also been most helpful for members in finding information on the CANZ website.
"Installing and adapting to a new system rarely goes off without a hitch, and we have had a couple of major glitches along the way. What has been great though, is Gecco's responsiveness in getting on top of the issues and resolving them."
"Gecco has a great team who are there to support us. We have a good relationship with them and lots of easy communication helps to resolve issues and support development and functionality moving forward. The relationship, the help, the pricing and maintenance is very positive," says Rachel.
Celebrants' Association of New Zealand
Serving clients in
Aotearoa's professional body for celebrants
Gecco client since
January 2020
Website
https://www.celebrantsassociation.co.nz/
Number of members
950
Modules
Gecco standard

CPD

Shop

Events

Membership applications

Xero integration